Twins 7 - The Team That Calls Itself World Champions 3
Twins take series 3-1
So, most of us had a choice last night. What did you decide? The ESPN yahoos or our lovable Dick-n-Bert? Me? I chose Dick-n-Bert. I guess I just like familiarity. And I think I made a good choice. Did ESPN show shots of Boof unraveling a baseball? I doubt it. But our guys stuck with the story until conclusion and Boof got to the core of the matter.
---
Up until the seventh, Boof's unwrapping adventure was the most adorable moment of the game. Then Cuddy did his little juggling magic trick pulling a baseball out of his hat. That play will probably be the most adorable moment of the whole season. And Dick laughing about it was almost as adorable.
---
In fact, the whole game was pretty much adorable. Coming from behind is adorable. Stringing hits together for runs is adorable. And even though giving up three runs in the first isn't so much adorable, settling down and not allowing any more might be. However, catching a screaming liner and stinging your hand is adorable. And, in a weird way, watching the opposing pitcher throw a temper tantrum is adorable. In fact, in honor of all the adorableness, I'll post this adorable picture.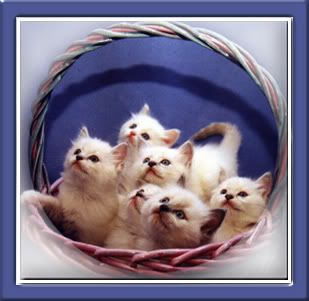 ---
It seems that Livan likes the pixie vests - he's two for two at home with them. I guess if he keeps getting these results, I'll get used to them.
---
A non-adorable moment was when Delmon rolled his ankle running the basepaths. Fortunately, it doesn't sound like it's too serious. I hope he'll be fine.
---
And finally, the "even though it happened to a division rival, it's still really cool" moment of the day
: Last night, Asdrubal Cabrera of the Cleveland Indians completed an
unassisted
triple play. It's like only the 14th in major league history. Pretty groovy.